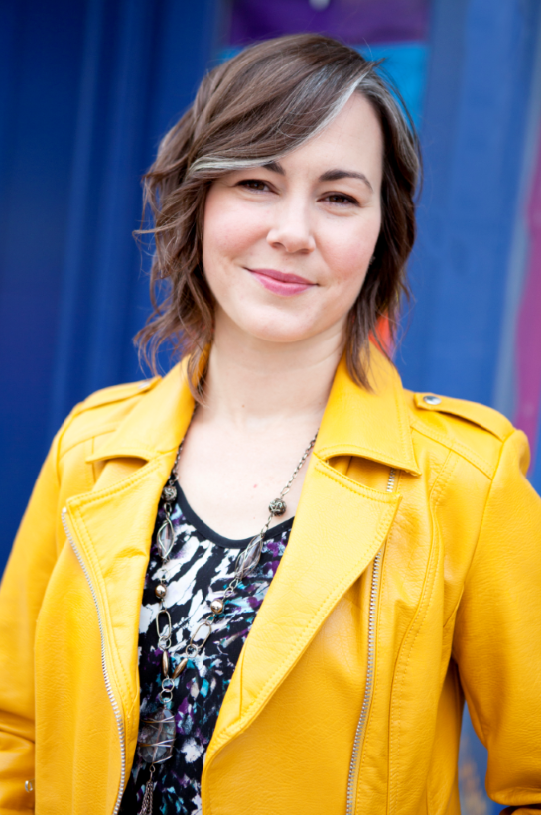 Charity M. Counts is an experienced exhibit director and producer, creative team leader, project manager, international tour agent, and fine artist.
Charity discovered her passion for museum work while finishing her undergraduate degree at Ball State University, following an exhibit project she and 14 other students developed, designed, and produced to tour across the state of Indiana called Finding Indiana. As curator on the team, Charity had the opportunity to learn about collections and the process of selecting relevant objects to support storytelling and educational messages. She also discovered that her skills as an artist extended well beyond the use of materials and included creative problem-solving and narrative development, essential skills for museum projects. She landed her first museum gig at the local art and history museum that supported Finding Indiana – Minnetrista Cultural Center – and thus her career in the industry began.
Charity currently serves as the executive director of the Association of Midwest Museums, a regional organization representing a membership of more than 500 museums and professionals throughout the midwest and providing professional development opportunities to the entire 8-state region. Prior to leading AMM, Charity was the associate vice president of exhibits at the world famous Children's Museum of Indianapolis.
With over 15 years of experience with collections, process and project management, exhibit development and design, strategic planning and budgeting, Charity has decided to dedicate her career to furthering the field, improving how museums work together, and providing much-needed resources to museums of all types and sizes. She is currently developing dream projects like "The Exhibit Launchpad," an interface for museums to connect to find resources and opportunities to collaborate on exhibit projects.
Charity strives to be a resource for museums, share her skills and knowledge, and help startups around the world identify and achieve their goals through the Experience + Gallery.